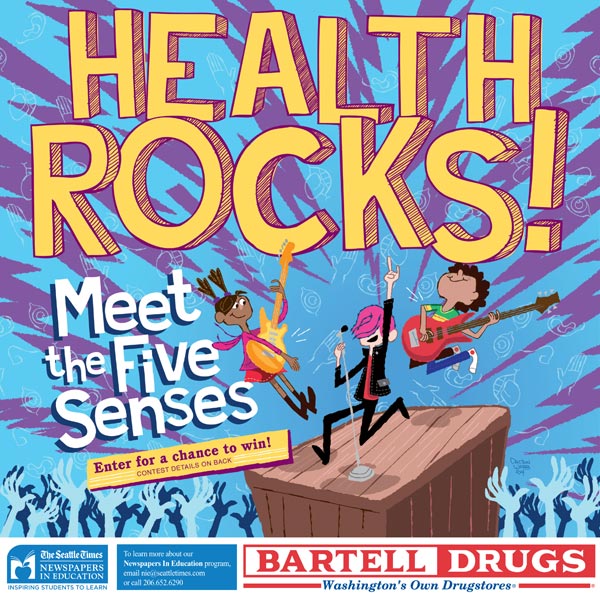 Recently, I had the chance to work with the Seattle Times on Health Rocks, a NIE (Newspapers In Education) publication for kids, creating original spot illustrations relating to the five senses.
Check out the rest of the illustrations online or pick up a copy at Bartells Drugstores statewide (Washington). A selection of illustrations are below the cut.
BONUS! Below is the original cover. Note the skin diagram where the stage is located. Bartells nixed the idea but don't kids love stuff like that??? There should be a bouncy house that look like diagrams of organs.